______ BETTER LEARNING FUTURE WITH US
Learn SEO
To Kickstart
Your Online Marketing Career!
Join this hands-on 6 weeks course to acquire the latest best practices, tools and tips to sharpen your SEO skills.
Register for the 6 Weeks SEO Course
Fill up the form and our team will get in touch with you shortly.
Why Register With AdRush Academy
Prepare for a new career in the high-growth field of SEO.
Throughout this 6 weeks program, you will gain in-demand skills that will prepare you for an entry-level job and help you learn how to use tools and platforms like SEMRush, Google Search Console, Google Analytics, Screaming Frog SEO Spider, and more from subject-matter experts.
Physical Classes
Practical Assignments
Real Life Case Studies
Industry Experts
Individual Attention
International Standard Practices
Great course for someone like me, who knows the importance of SEO but don't know how to implement it. Thanks!
Learned so many things from this course! Thank you AdRush and Omair for this amazing and value-loaded course!
Omair, you have been a real open book for me. Tons of highly valuable content and a good push for starting my career. Thanks a lot!
You'll learn everything you need to know about SEO, nothing more & nothing less. Highly recommended.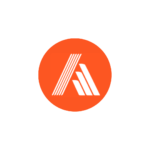 Earn Your Certificate from AdRush Academy​
AdRush is a full fledged Digital Agency providing sustainable yet affordable digital solutions to its global clientele.
Creating A Community Of Life Long Learners
With years of experience working with blue-chip brands in the international market, we realized there's an opportunity gap between our labor market and global employers.
To bridge this gap and empower our youth with the right skills and tools, AdRsuh Academy took the initiative to introduce global standard SEO certification. Our program is developed with leading global marketers, so it is built and validated by the industry for the industry.
Register For The 6 Weeks SEO Course

SEO course that shows you exactly how to get higher rankings and more traffic, step-by-step.
Register For The 6 Weeks Course
SEO course that shows you exactly how to get higher rankings and more traffic, step-by-step.